Sunday I flew to Albuquerque, New Mexico to attend a BASF 20 Group Meeting for work. I was meeting our St. Louis Operations Manager at the airport and when I got off the plane he had the rental car there waiting for me. The view from the air is spectacular with desert and then mountains in the middle of no where popping up. It was pretty cold too so the mountains had snow on them.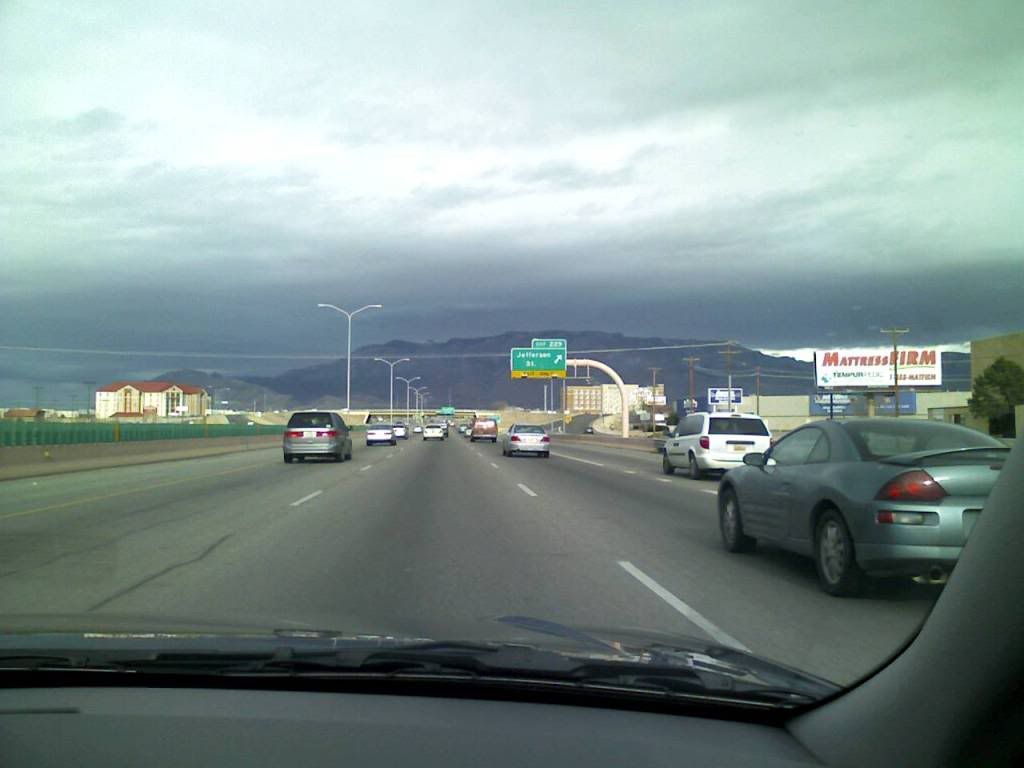 Here is a photo of the view as we left the airport heading for the
Hyatt Tamaya Resort
about 25 miles outside of town. This hotel is pretty much in the middle of no where sitting in what looks like the middle of the desert about a mile from the Rio Grande River.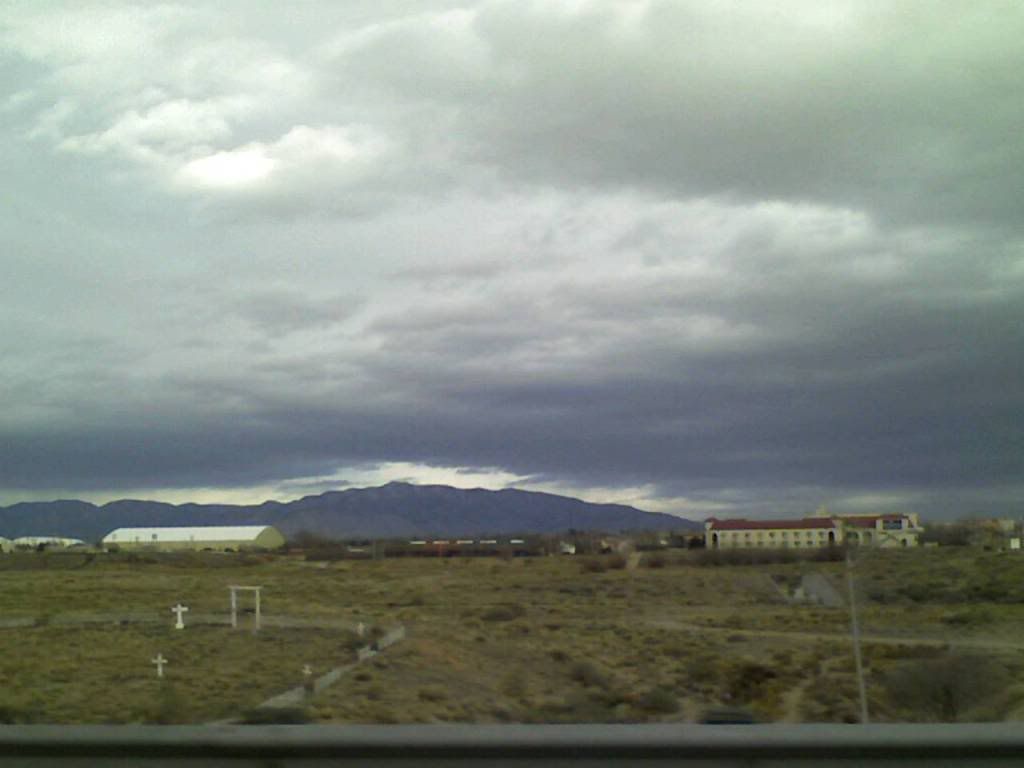 This was another photo of the mountains in the background.

I had stayed at this exact hotel at a conference about 3 years ago so I knew it was pretty nice. We arrived and got checked in just in time to see the beginning of the Super Bowl in the bar. There was a couple New Yorkers in our 20 group, one from Albany and one from Buffalo so we were pretty much all rooting for the Giants though we all really just wanted to see a good game. We were not disappointed. It was a great game and we had a lot of fun watching it with the guys.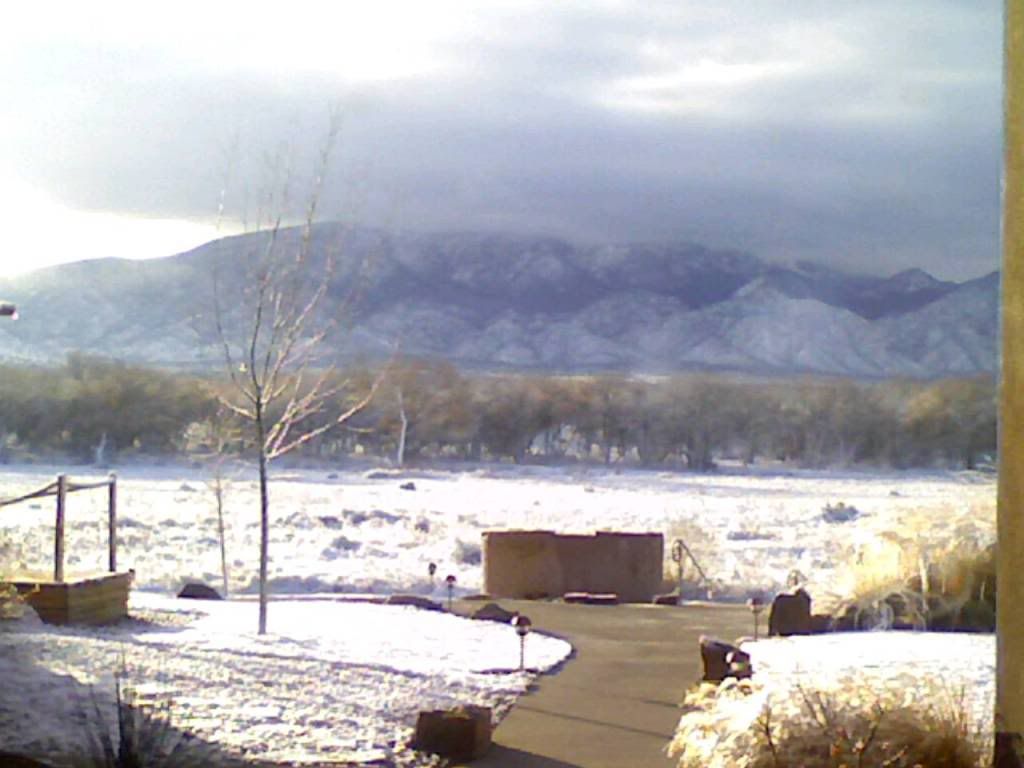 On Monday we had snow. This was a view from the back of the hotel. I really wanted to go out for a run but we were in meetings from 8am till 5pm and then it was dinner so there just wasn't any time. Maybe one of these days I'll go back there when I don't have to work. They have a great spa but it was a little pricey, which I didn't have time for anyway.
Being I was out of town I missed the bad storms that hit the state here on Tuesday. Luckily none hit where I lived.
Wednesday afternoon I was back home late and did almost 5 miles with the girls. It was pretty hard running after 3 days of sitting in meetings, dinners, beer and wine. But, I did it and survived. My left foot is really bothering me. It's almost to the point I could really care less if I ran or not. Maybe its just being tired and having days worth of work piled up. I always come back from these meetings with information overload so that adds to it also. I am hoping to get a nice 10 miler in this weekend. The weather is looking warmer so that is encouraging. I am disappointed that I will not be running the Valentines 5k this weekend in Russellville. This was my first 5K as a Cruiser last year. I decided that I just wasn't ready right now for a 5K race yet and if I did bad it would just make me not want to run that much more.
I really wish I could fine my mojo again.